From creating song lyrics about pandas to creating the "world's cutest cat," China's answer to ChatGPT has just launched.
Important Points:
Several Chinese companies have been given the green light to launch ChatGPT-style products
Experts say the latest wave of growth is driven by techno-nationalism and competition with the US
Beijing is walking a fine line between innovation and regulation as it seeks to become an AI superpower
Ernie Bot, a generative artificial intelligence (AI) chatbot, is now fully accessible to the public, following approval by the Chinese government late last week.
Like other countries, China requires companies to submit security assessments and obtain approval before releasing mass-market AI products.
Authorities have recently stepped up efforts to support companies developing AI as the technology becomes a focus of competition with the United States.
Professor Haiqing Yu, an expert on China's digital media at RMIT University, said it was part of an AI "great leap forward".
But how powerful will Ernie be in the realm of heavily censored internet use, and how does this fit into China's vision of becoming a world leader in AI?
What is Ernie?
Ernie, an acronym for Enhanced Representation through Knowledge Integration, is an AI chat product from Chinese tech giant Baidu, China's leading online search provider.
But it's not the only one — four AI start-up companies announced similar public launches last week, while TikTok owner ByteDance and Tencent, which owns WeChat, have also received government approval for AI development, Chinese media reported.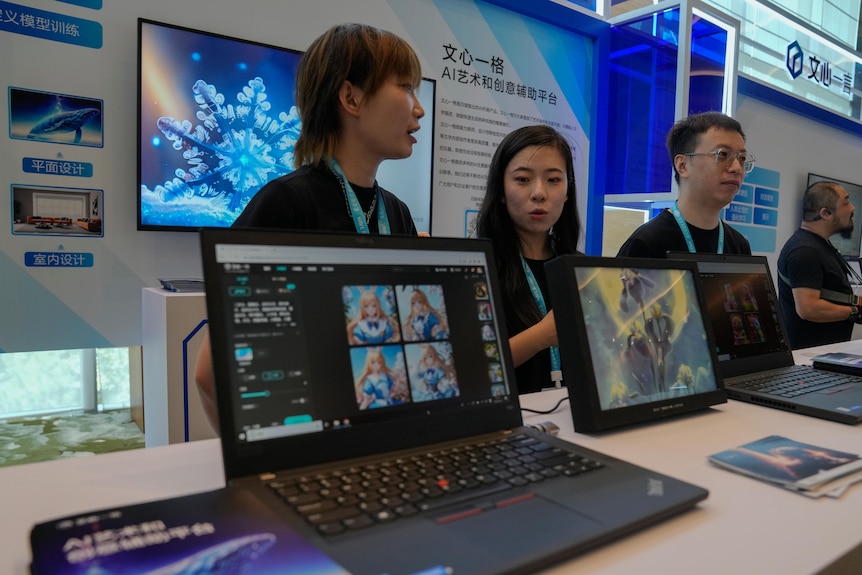 Fan Yang, a researcher at Melbourne University's Center for Automated Decision-Making and Society, said China is putting more effort and resources into domestic AI, which has led to the creation of major e-commerce platforms such as Baidu, Alibaba, Tencent, etc. Developing their own models.
"That makes this wave of AI development different from past waves … that were powered by American companies, including Google and Microsoft," she said.
The pitch by Baidu and others is that Ernie will provide more accurate or insightful responses to Chinese people in Chinese culture, but Dr Yang said there is still some gap between ChatGPT and Ernie's capabilities.
"But the thing about AI technology is that the more people that use it, the more feedback they get, (and) the better they can get."
Professor Yu said that now that Chinese chatbots are open to public input, they will be "constantly optimised", adding that China's huge population means there is a huge pool of data that can be accessed.
But another problem for Ernie, experts highlighted, is China's superior firewall.
'This topic is forbidden'
The Economist reported that Ernie has some "controversial views on the science", believing that COVID-19 came from American vape users and was spread to Wuhan by American lobsters.
But he was "rather quiet" on questions of Chinese politics and often deviated on sensitive issues.
Dr Yang said Chinese and US-made AI platforms would also deliver very different narratives around the Russian-Ukraine war.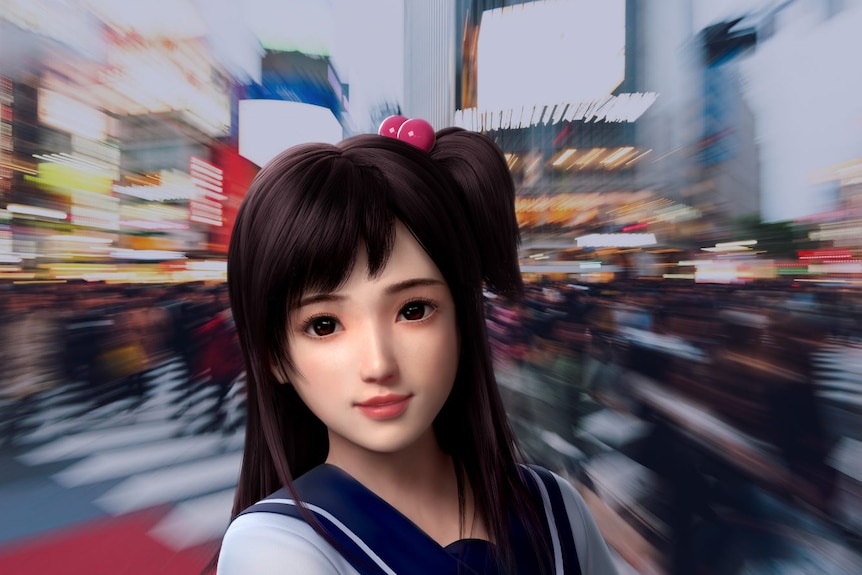 She pointed out that this is far from China's first foray into the world of AI chatbots.
Xiaoice, a Microsoft spin-off, was developed in 2014 and is widely used for romantic companionship.
Xiaoice and another chatbot, BabyQ, were taken offline in 2017 and appeared to be "re-educated" after politically sensitive responses to questions about the Chinese Communist Party (CCP) or Taiwan.
Later, when asked about similar subjects, Sangkamyan asked to change the subject or deflected by saying that he was tired.
Dr Yang said a key aspect of China's interim regulations on AI is content moderation – meaning companies must take responsibility as content producers to filter out "illegal content".
She said illegal content is not defined and can be ambiguous, "but often illegal content is content that is not aligned with the national interest of the CCP".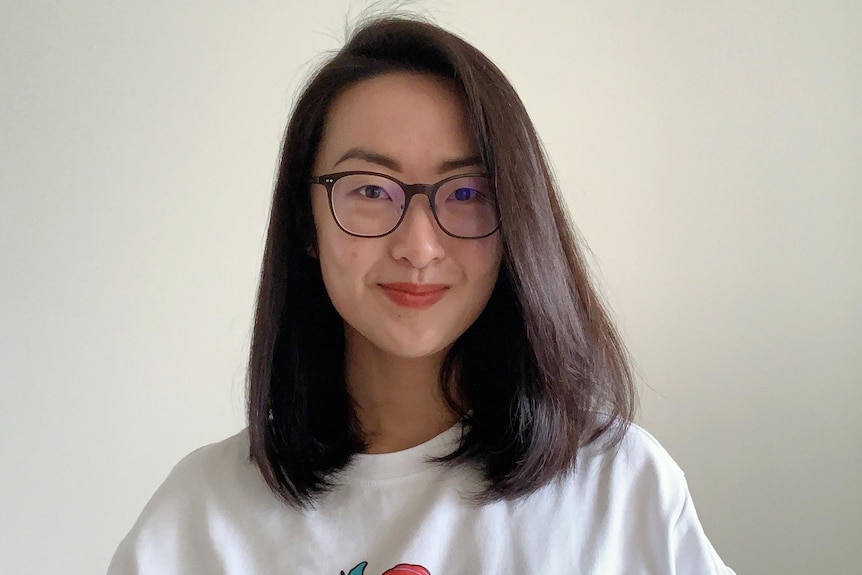 Further, all content produced by Ernie and other Chinese AI chatbots is already subject to China's strict censorship.
"The content is already censored, and then they'll create content that can be censored further. So that's where the layers of censorship come in during this process."
Professor Yu said some colleagues in Beijing had early access to Ernie's prototype and were curious to know if it was already subject to state censorship.
"So they deliberately throw in those so-called sensitive terms and words. And then — of course, it's all expected — the chatbot will tell you, 'This topic is forbidden,' or they try to say something else," she said.
"The Chinese internet is heavily censored, the content is already scrubbed … so the end product itself is understandable.
"It's typical. They live in China, people are used to this kind of censorship. And it's no surprise to them that these chatbots are also censored."
Techno-Nationalism and the Technological Cold War
China has a long-term goal of becoming an AI world leader by 2030.
David Yang, a professor of economics at Harvard, says Beijing has an edge because of the vast amount of information the state collects.
"Absolute governments seek to predict the whereabouts, thoughts, and behavior of citizens," he wrote in the Harvard Gazette earlier this year.
"And AI is essentially a technology for prediction."
Professor Yu referred to the Chinese idiom "walking on two legs" to describe Beijing's approach to AI – encouraging both AI innovation and development in a rush to roll out Chinese models to compete in the "tech cold war" with the US. At the same time strict rules – especially around content related to domestic politics.
She pointed out that AI products targeting businesses do not require government approvals similar to content creation and large-scale public consumption.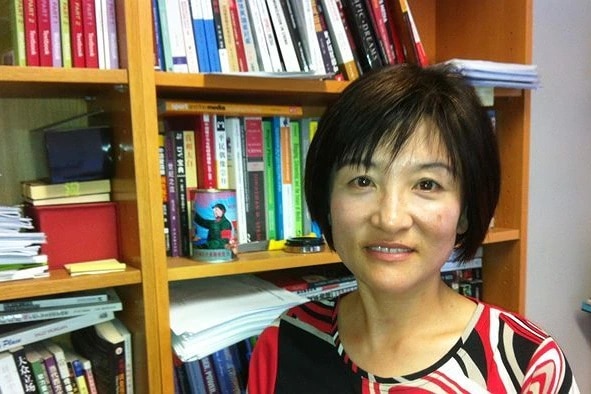 Dr. Fan Yang said the real profit of AI for companies like Baidu is not in products for the people, but in cooperation with the nation state — such as AI in surveillance devices, AI-powered voice recognition systems, and the military and implementation of AI. Protection
The push for a ChatGPT-style platform, she said, was driven by a kind of "techno nationalism."
Internet users in China were fascinated by ChatGPT when it first launched and have found creative ways to overcome Beijing's censorship firewall since the OpenAI product was blocked in China, including the gray market, Dr Yang said.
Earlier this year, hundreds of people signed an open letter calling for a pause in AI research, fearing a "control race" to develop powerful digital minds that cannot control their creators – a move supported by some Chinese AI experts.
Professor Yu said China has taken both an ambitious and cautious approach to AI, which she described as a "confused contraction" that would be familiar to all Chinese people.
"They have to balance the conflicting demands of regulation and deregulation," she said.
"China is the first country in the world to regulate AI and specifically to regulate algorithms for generative AI.
"China wants to show the world that it's a responsible superpower—it's not just about making money, or just controlling people, but it wants to look good globally as a responsible AI superpower."